For the past 40 years, ATPM London Limited has grown into a trusted London-based property maintenance company that offers the highest standard of service with excellence in every detail.

ATPM started out as a sole trader company with its founder Mr Terry Basye providing maintenance services in Central London in 1974. As the business expanded, Mr Basye established a network of clients, including block management companies who we now provide the bulk of our offering to and who have made the company become increasingly involved in high-end refurbishment projects throughout and around Central London. Working closely within this industry means we have an excellent understanding of the legislation and standard requirements to purpose built apartment blocks and commercial units that property managers are faced with and can therefore ease the process for our clients.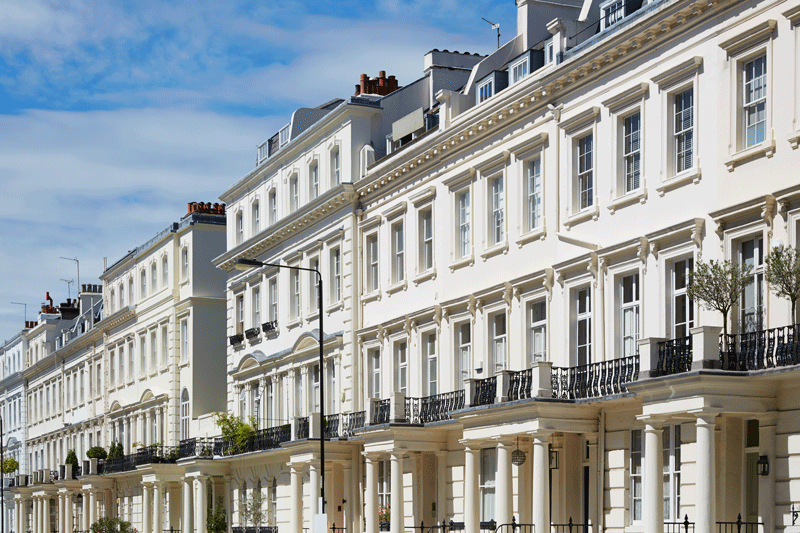 More recently, we have seen a growing need for a single professional maintenance company who is able to help property owners, managing agents, surveyors, block management firms and individuals with a full scope of services, from essential repairs and decoration through to electrics, plumbing, refurbishment and building projects.
Currently, we offer all types of property maintenance services to a wide range of residential and commercial properties. We also provide a full refurbishment and bespoke project management service, specific to our clients' requirements. More details about all of the services we offer can be found here (link to services page)
When we say 'No job too big or small.' we really mean it. We will refurbish your house, or change a light bulb - and everything in between! Our job is to respond to your property maintenance and refurbishment needs as quickly and efficiently as possible.
Many firms are either to small to cope with the larger scale works or too big to be interested in taking on small reactive day-to day work, but this is where we come in. We have individual operatives in London ready to respond to any issues and larger teams ready to take on larger projects to your specification. We are confident that with our highly skilled team that we can handle the variety of work, always ensuring quality, efficiency and reliability.
Despite our business growth over the years, our promise has always remained the same – No job is too big or small, and the same level of excellence will be provided no matter the scope of works.
We employ a full time staff of skilled tradesmen including electricians, carpenters & joiners, general builders, plumbers, heating, drainage and decorating operatives. The front line operatives are supported by our dedicated team of customer service co-ordinators based in our head office, ensuring works are coordinated well and always run smoothly for our clients.
Reactive Maintenance
Responding to your daily needs, our dedicated reactive team are specially trained and equipped to deal with your requirements as a call out service or emergency response. Our bespoke systems log job instructions, and monitor all aspects and progress of ongoing works to ensure a smooth and desirable service.
We specialise in providing rapid response to emergency situations such as leaks, electrical issues, break-ins, fire and flood damage and securing properties and rectifying any resulting damage.
All our operatives have mobile handsets where jobs are received using our unique software and access is available to complete Health & Safety risk assessments for all site visits made. We also have the facility to download quotes and any necessary photos directly to our office to review and forward to our clients.
Planned Maintenance
Properties require regular preventative maintenance to hold and improve their asset value. Our experienced teams can design an inspection and maintenance schedule to ensure your property stays in the condition required throughout the years. Indeed, many clients combine this service with our reactive call out ensuring a total property service is achieved.
Electrical planned maintenance and GAS safe inspections do have legal requirements, which should be adhered to. This can include 5 -year periodic electrical installation checks, annual portable appliance testing, emergency lighting and fire alarm function checks. Gas inspections are also required for Landlord Safety Checks and Boiler Installations. Not only do we provide you with these services, but we are also happy to remind you when they are due to be checked again.
When planning larger scale works, ATPM are delighted to provide you with a free, no obligation estimate according to your specification or to suggest a schedule of works that meets your needs.
Commercial Services
With a long history of providing solutions to commercial clients, our dedicated and highly trained teams are familiar with the commercial pressures and time constraints experienced by our clients, and the need to ensure minimal disruption to trading.
Our teams work hard to achieve your desired end result whether a general repair, shop or office repairs or a major refurbishment.
Overview
From the moment an enquiry is placed with ATPM, we strive to provide a professional and hassle-free service to our clients. Due to this constant determination for excellence of service and works, we are now known by property owners and managers of single and multiple properties as a firm that provide workmanship of a high standard, on budget and with minimal disruption to the residents or occupiers daily lives.
Whether it is our fast response, reliability, expert workmanship, tidiness or prices that draw you to us – we will always strive to ensure our clients are satisfied and keen to use us again.
Have a question?
Please do not hesitate to contact us.
Customer Satisfaction is forefront to us and your customer experience starts from the moment you contact us. We will always supply a prompt and efficient services, that works to suit your schedule.
Get in touch
ATPM London Limited
62 Wynchgate, Southgate
London. N14 6RL