Fire Safety

Fire safety in homes, purpose- built blocks of flats, converted buildings and offices.
Given that most fires occur in domestic dwellings, it has been recognised that a block of flats – as a building containing many such dwellings – has the potential for a higher risk to people should fire break out. Accordingly, the fire safety standards were developed to address this risk sought to afford the same level of safety found in houses to those living in blocks of flats.

These standards have been embodied in Building Regulations, which, now as then, ensure that adequate fire safety provisions are incorporated in blocks of flats when they are constructed.

The Regulatory Reform (Fire Safety) Order 2005 (the FSO) came into force in October 2006. It brought the common parts of blocks of flats within the scope of mainstream fire safety legislation for the first time.

In more recent times and following the recent Grenfell tragedy, our clients face an increasing pressure to ensure fire safety precautions are fully adhered to in purpose built blocks of flats, according to The Regulatory Reform (Fire Safety) Order 2005, ATPM are offering a set-fee service for the supply and installation of fire and smoke intumescent seals and in-frame door closers to flat entrance doors, in order to take some of the pressure away from you. We also address other elements of the doors, such as ensuring letterboxes and spy holes meet requirements. Our experts will always ensure the door itself hold the correct integrity to restrain against fire for 30 or 60 minutes.

Current legislation states that a fire officer can enter any building at any time to put recommendations in, which could lead to fines or prosecution. Our service includes for an ATPM fire safety operative to attend on site and advise how many flat doors require updating with no charge. Once you have been able to liaise with leaseholders of the building and agree the set fee, we will return to carry out works.

We are also qualified to assess communal parts of your blocks, such as electrical intake room doors, vents, store cupboards and emergency exit doors for example. Additionally our services extend to private homes and also commercial buildings.

Our team will attend and provide a no obligation and cost free assessment of your building. Our operatives are fully qualified fire safety officers, offering a fast and effective service, leaving your clients and yourselves with peace of mind.

Please contact us for more information or to take advantage of these crucial services.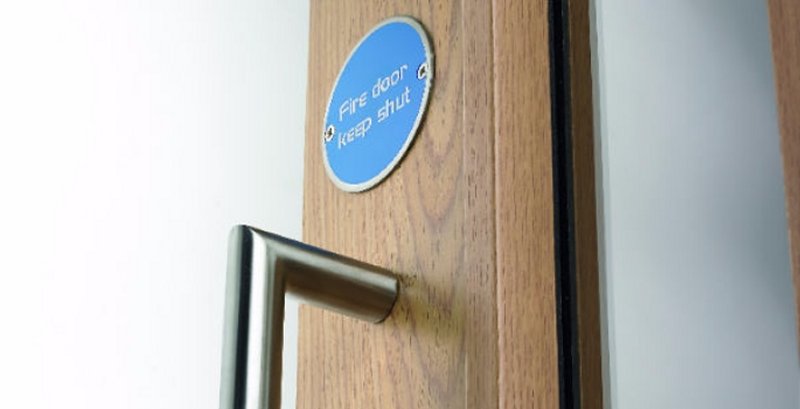 Have a question?
Please do not hesitate to contact us.
Customer Satisfaction is forefront to us and your customer experience starts from the moment you contact us. We will always supply a prompt and efficient services, that works to suit your schedule.
Get in touch
ATPM London Limited
62 Wynchgate, Southgate
London. N14 6RL